Clinical Liaison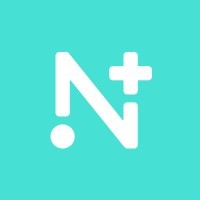 Nomi Health
Operations
Miami, FL, USA
Posted on Tuesday, March 14, 2023
Nomi Health was founded in 2019 as a direct healthcare company with a simple yet bold mission: rebuild the healthcare system so it is accessible and affordable for everyone. We are rebuilding the healthcare system by cutting costs, confusion, and complexity through direct contracts and payment with providers, deep data dives, and convenient patient care.
We are looking for an enthusiastic, and passionate Clinical Liaison, reporting to our Gabriela Ibarra to join our Business Development team. You will contribute to our (mission) by working closely with VP of Market Development and business partners to help design and launch these initiatives, ensuring that business objectives, customer targeting, product offerings, and marketing efforts are all coordinated to ensure the highest likelihood of success. This candidate will support the execution of mental health services programs for both private and public sector as well as healthcare, establishing patient referral sources and linking patient referrals to our mental health clinic services.
How You Will Make An Impact
Establish and maintain relationships with patient referral resources, such as hospitals and Physician's.
Connect referrals to the appropriate service(s) within our mental health clinic
Collaborate with the Practice Manager to ensure new patients are scheduled for the appropriate service(s) in a timely manner
Collaborate on analyzing quantitative and qualitative data related to our products and services
Assist in developing strategic initiatives to grow and optimize our mental health service offerings - everything from marketing/promotional campaigns to improve the customer experience.
Support creating financial models to forecast value and the impact of strategic initiatives.
Assist in reporting performance to both internal stakeholders and business partners.
Work with our Data and Finance teams to develop dashboards to track KPIs.
Collaborate with the Marketing team to ensure new offers and enhancements are communicated effectively to customers.

Support VP of Market Development:

Work with the Operations team to plan and prioritize development work for new products/services and enhancements to existing ones.
Engage in and lead regular meetings with business partners to report on products/services and track initiatives.
Benchmark our products with similar products/services in the market and document differences, areas for improvement, etc.
Support proposal, presentation, demos and negotiations with prospective business partners and referral sources.
Ensure existing contracts with business partners are executed correctly.
Review partner reporting and invoicing to ensure accuracy and consistency.
What We Are Looking For
3 years business development experience within the mental health sector.
Existing relationships within potential referral sources, such as hospitals, Physician practices and community mental health resources.
Proficient with Microsoft Office Suite
Experience with business analytics / technical tools (i.e., Excel, Spreadsheets, Domo, Tableau, etc.).
Self-motivated and flexible to a constantly changing environment.
Excellent verbal (phone) and written communication skills; with the ability to communicate ideas and recommendations to all levels within the company.
Exceptional project and time management skills.
Bachelor's Degree in any quantitative field (Business, Math, Economics, Finance, Statistics, Science, Engineering) or five (5) years of relevant job experience
3 years managing cross-functional projects or initiatives (cross-functional teamwork).
Outstanding analytical skills, including building complex models that integrate inputs from multiple data sources to enable robust scenario planning.
Exposure to and knowledge of P&L management.
Willingness to work on-site at the Coral Gables office 5 days per week.
Nomi's journey is just starting in delivering disruptive healthcare solutions, in partnership with like-minded employers, public sector organizations, advisors (brokers/consultants), and payers/TPAs. We are dedicated to our mission to remove healthcare hurdles and rebuild healthcare the way it should have always been: for everyone.
The system must change, and we're the ones to do it. Join us on the journey.
Benefits/Perks
· Medical, dental, and vision
· 401(k) with company match
· Fully funded HSA
· Unlimited PTO
· Continuous learning
· Free counseling
· Family leave
Learn more about us