Strategic Account Manager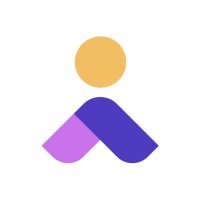 Compa
Sales & Business Development
Los Angeles, CA, USA · Orange County, VA, USA
Posted on Thursday, July 27, 2023
Why this role matters
After onboarding more than 50 enterprise customers in six months, Compa must ensure they renew their subscriptions, refer other comp leaders to our product, and participate in the best compensation community ever built.
Leading tech companies make up our customer base including Netflix, Workday, Stripe, LinkedIn, Instacart, Okta, Electronic Arts, and more.
They will fuel Compa's 6x ARR growth by year-end 2024 through their testimonials and referrals. Their data makes Compa's product and their collaboration its community.
You keep them contributing both.
How you will succeed
Renew trial periods
Because Compa's data product, Index, comprises thousands of offers across leading tech companies, several agreed to contribute their offers for six months to help attract more companies to do the same, building the data network in the process. You ensure they continue by securing commitment to the paid, annual subscriptions following.
Fast onboarding increases the chances each customer renews. And to date, sales leads this effort by securing technical help from each customer post signature. You will own this process moving forward, making it smoother and faster.
Compa's CEO and product lead do a great job gathering feedback when customer's first onboard. You will take this process over and make sure we do it each quarter, possibly each month.
And finally, Compa's customers are starving for use cases and best practices. Through your consistent interactions with other customers, you will find examples of each then share them individually and at scale.
Get customer referrals (that close!)
Compa's CEO, alongside the sales team, has made big efforts to provide value to the customer base. Anything from job candidate introductions to on-the-fly data snapshots to polling others on the latest comp trends then sharing insights back, the team takes a helpful, thought-leadership approach whenever possible.
You will help us do more.
You shouldn't have all the answers but you should be the one who helps find them. Elicit surveys, organize roundtables, and solve their problems!
Do this enough, and customers will reward you with testimonials and referrals.
Ask for them often, track them in HubSpot, assist sales, and update the sourcing customers. They will help you turn those referrals into closed deals. Customers want to help Compa succeed!
Remember this, and you will contribute sustainable relationships and revenue.
Foster community
Compa's customers stay for the data but they come for the community. In short order, the greatest comp leaders in tech have shown unmatched excitement and willingness to connect with Compa's pay transparency mission and each other.
You will play a key role in leveling things up.
Identify speakers and co-hosts from the customer and prospect base. Find ways to channel those contacts into content and networking opportunities.
Pull customers into product, Slack, and Compa events - 1:1 and at scale.
Get into their team meetings and share your findings with the Compa team.
Gather feedback, suggest changes, find tools that make us better, and come up with creative ideas to continue to make comp leaders love Compa.
This is an exciting group. With your leadership and support, they become powerful as well.
What results we expect
Customers renew
For the rest of the year, customer renewals are your North Star. Compa hasn't lost an Index customer yet and you will continue to hold that mark.
You will have support from Sales, Operations, and the CEO, but this buck will stop with you.
Once renewed, do your best to make payments easy and pleasant for all sides.
Referrals close
This position is more sales than customer success. Substantial revenue, whether sourced or supported or closed by you, will have your fingerprints on it.
You will receive uncapped, variable compensation based on your performance. The expectation is that you continue to improve that performance and get rewarded well for your achievements.
Referrals will be your primary tool initially but Compa's engineers are busy building additional products that you'll help market to current customers. Once launched, your opportunity to contribute company-changing revenue will increase.
Customer "activity" increases
From the moment you onboard, customers notice you and Compa notices changes in them:
Product usage metrics in Mixpanel increase
Customer Slack channels see a surge
Events get bigger, more engaging
Webinar attendance and engagement improves
The customer flame will grow into a wildfire and you're the one fueling it.
This position serves as an incredible and unique opportunity. You will work side by side with the leadership team to develop foundational customers, process, and revenue that will carry Compa through its most impactful and rewarding growth stages.
OTE for this role ranges between $120K - $175K pending experience and breaks down to 60 percent base salary and 40 percent commission.
We appreciate you giving us a look and hope to create something special together!