Mental Health Licensed Social Worker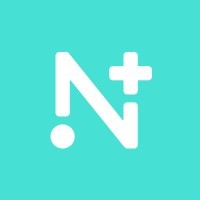 Nomi Health
Miami, FL, USA
Posted on Tuesday, March 14, 2023
Nomi Health was founded in 2019 as a direct healthcare company with a simple yet bold mission: rewire how we pay for healthcare and how it is delivered to provide affordable and accessible healthcare experiences we all deserve as employers, patients and providers. We're rebuilding healthcare from the ground up, simplifying how healthcare is understood, paid for and delivered through a real-time, direct infrastructure.
Through our subsidiary Artemis Health, we have been helping 600+ self-funded employers analyze their benefits data to identify and act on opportunities to reduce cost, improve quality and drive member outcomes. We have identified billions of dollars of overspend and in partnership with benefits teams and their advisors, have helped launch direct action to improve care outcomes for their members.
Nomi's journey is just starting in delivering disruptive healthcare solutions, in partnership with like-minded employers, public sector organizations, advisors (brokers/consultants), and payers/TPAs. We are dedicated to our mission to remove healthcare hurdles and rebuild healthcare the way it should have always been:
for everyone
.
We believe so strongly in accessible and affordable care that we continually find ways to give back. So far we've paid off $225 million in medical debt for 176,000 people, committed $1 million towards mental healthcare for frontline workers, and guarantee no-cost COVID testing for all American's.
The system must change, and we're the ones to do it. Join us on the journey.
We are looking for a professional and compassionate mental health
Licensed Social Worker
reporting to Dr. Patricia Ares to join our Legacy Health division. You will contribute to our mission by working with patients to assess their needs and create a personalized patient care plan for the treatment of mental health illnesses and/or substance abuse disorders. In addition, this individual will keep detailed documentation in patient records based on evaluations and treatment progress and will communicate with the care team to ensure proper treatment and positive patient outcomes.
How You Will Make An Impact
The role of the mental health social worker entails evaluating patients experiencing mental health and/or substance abuse issues and connecting them with the services and resources needed to meet their treatment/recovery goals. They may offer patients access to a wide range of treatment methods, from rehabilitation to recreational services. To determine the most effective treatments to provide patients, case managers conduct full assessments, including mental wellbeing and physical exams. From there, they build personalized recovery plans that summarizes the goals and strategies developed for the patient. To make the best referrals, mental health social workers research mental health resources and maintain active relationships with clients after they start receiving services to ensure they are effective.
What We Are Looking For
Creating treatment plans and collaborating with the care team
Bilingual (English/Spanish), both in writing and speaking to be able to communicate clearly with all stakeholders, including patients, families, clinic staff and other healthcare professionals
Evaluating the goals and needs of patients to develop targeted treatment plans for mental health and/or substance abuse issues
Working one-on-one with patients to help them set and achieve long-term goals for their mental wellbeing
Conducting in-depth assessments on patients' mental health states to create informed and effective treatment plans
Adding notes to patients' files and records based on evaluations and treatment progress
Creating personalized treatment plans designed to overcome patients' mental health and life goals
Possess strong understanding of mental health and substance abuse issues; ability to solve problems, monitor and examine patients
Be compassionate, sensitive, and possess strong reasoning and thinking skills
Possess strong computer skills, including working with word processing and data entering applications, as well as with medical software applications, including Elation for telehealth services.
Master of Social Work from an accredited university
Current, active, unencumbered MSW licensure
MCAP certification
1 year of experience as a licensed social worker in a mental health setting.