Pharmacy Technician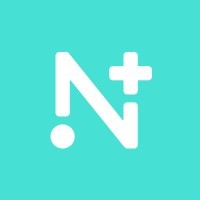 Nomi Health
Medical
Salt Lake City, UT, USA
Posted on Wednesday, May 17, 2023
Nomi Health was founded in 2019 as a direct healthcare company with a simple yet bold mission: rebuild the healthcare system so it is accessible and affordable for everyone. We are rebuilding the healthcare system by cutting costs, confusion, and complexity through direct contracts and payment with providers, deep data dives, and convenient patient care.
We are seeking a motivated and growth-oriented Pharmacy Technician to join our team in Salt Lake City, Utah. You will report the Pharmacist in Charge. You will assist in the preparation and distribution of medications, maintaining the drug inventory, maintain patient and pharmacy records in a manner consistent with all federal, state, and local laws and regulations, as well as pharmacy policies and procedures. You will ensure standards of operation are adhered to and when required they perform duties at the sites to support the company's mission. You will work with the cold chain, warehouse team, couriers, site staff, and senior leadership to ensure company initiatives are supplied and adequately supported.
This position is Monday – Friday, 9 am – 5 pm working onsite at our Salt Lake City location. Applicants who are not willing to commute to our Salt Lake City office will not be considered at this time.
How you will make an impact
Works at Retail, Specialty, Mail Service, Clinic Site, or remote-dispensing site as approved by State Board of Pharmacy
Interfaces with pharmacists to dispense
Read and input physician's medication orders
Prepares, package medications and performs any special handling in accordance with safety measures
Aids in filling, processing, and dispensing medications
Works with the Pharmacy Dispensing System (PDS) to interface with eRx systems, inventory, and dispensing medication
Re-packages and label medications as required
Adheres to safety practices to ensure quality care for patients
Helps maintain the drug inventory through inventory control practices.
Provides customer service by answering phone calls in a prompt and courteous manner
Triages and prioritize requests
Checks for expiration dates on medications on a regular basis
Delivers medication, if required
Helps medical and testing personnel at remote-dispensing sites with medical/testing tasks when needed
Supporting sales and program management to ensure needed operational activities to support the growing company's needs
Reports all issues to Manager, Supervisor, or other Nomi leadership
Some travel may be required, including overnight, or alternate work locations
Independently identify and implement process improvement opportunities
Assisting and providing immunizations where state/local laws allow
Other duties as assigned
What we are looking for
High school diploma or general education degree (GED) required
Current pharmacy technician registration/certification
Pharmacy technician licensure in the state you are working in
Immunization training is preferred
Basic mathematics skills including adding, subtracting, multiplying, and dividing in all units of measure
Effective computer and keyboarding skills
Working knowledge of Pharmacy Dispensing System (PDS)
Strong communication skills, both written and oral
Strong prioritization skills and an ability to make decisions independently and effectively
Able to operate equipment such as computers, scan guns, tablet counters, and cash registers
Familiarity with pharmacy practice settings, legal requirements and limitations, prescription information and calculations, drug identification and generic equivalents, drug manufacturing, packaging and labeling information, and proper drug handling and storage practices
English language proficiency required, Spanish proficiency is helpful
Candidates must be willing to work extended hours and weekends as needed
Nomi's journey is just starting in delivering disruptive healthcare solutions, in partnership with like-minded employers, public sector organizations, advisors (brokers/consultants), and payers/TPAs. We are dedicated to our mission to remove healthcare hurdles and rebuild healthcare the way it should have always been: for everyone.
The system must change, and we're the ones to do it. Join us on the journey.
Benefits/Perks
· Medical, dental, and vision
· 401(k) with company match
· Fully funded HSA
· Unlimited PTO
· Continuous learning
· Free counseling
· Family leave
Learn more about us